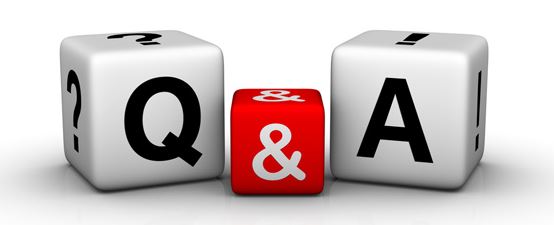 Thanks for visiting Florida Spa Covers! We have compiled a list of the most frequently asked questions and put it in one place for you.
All of our spa covers are made in Clearwater Florida and come standard with 4 heavy duty locking wind straps, 6 ml plastic heat sealed vapor barriers, heavy duty reinforced and recessed handles, 30 oz. marine grade UV protected vinyl with mildew inhibitors, 22 Gauge Galvanized C-Channels inside the hinge for added durability, all high stress areas are reinforced.
What does R-value mean ?
R-value is a measure of resistance to heat flow through a given thickness of material. In theory, the higher the R-value, the greater that resistance.
What does 4×2, 5×3, etc. mean ?
All of our spa covers come tapered. Meaning, they are thicker at the center fold and taper at the ends. For example: the 5"x3" means the spa cover is 5" thick at the center fold and tapers to 3" at the ends, near the handles. We prefer to manufacture our covers in this style to add strength at the fold and to allow for run off.
What does 1lb, 1.5lb and 2lb mean ?
Our Styrofoam inserts are made of Virgin EPS Styrofoam, not reground or recycled. When the foam inserts are manufactured the foam beads are poured into a mold and then compressed resulting in a large block of foam that is cut to eventually become your foam inserts. During this process the higher density foam molds receive more of the foam bead material and when compressed the result is denser, stronger foam. Our foam inserts come in 3 different densities – 1lb, 1.5lb and 2lb. The higher the density you choose the more strength and insulation your spa cover will have.
Is the skirting continuous?
Yes. The skirting on an a Florida Spa Covers brand spa cover is continuous. However, we are happy to accommodate any special requests.
How long will it take for me to get my cover ?
Typically our turnaround time on Custom Covers and Spa Covers by Make and Model is  4 to 5 weeks or less from the day you place your order until the day your cover is shipped. (Not Including Transit Time – Shipping Time). Quick Ship Covers Ship in 7 Business days (Not Including Transit Time – Shipping Time). Orders with Express Expedited production selected, your Spa Cover will be built and leave our factory within 12 to 14 business days & 20 to 25 business days for Swim Spa Covers. Please note: Turnaround is to be used as an estimate only.
What should I do if I need the cover right away?
If you need your cover right away you may want to consider the Express Expedited Production and Shipping option. With this option, your hot tub cover order can be built and shipped within 12 to 14 Business Days of receiving your order  (Not Including Transit Time – Shipping Time).
Should I be home when my cover is delivered ?
The short answer is yes – someone should be home to inspect the shipment for damage. Please see our Delivery Time and Shipping tab for important additional shipping information.
What should I do if it is damaged ?
You must refuse delivery of any damaged freight. Please see our Delivery Time and Shipping tab for important additional shipping information.
What can I do to keep my spa cover looking new ?
We use and recommend 303 Aerospace Protectant for vinyl care. Unlike many commercial vinyl cleaners and protectors that are petroleum based, this water based spray on protector is specifically developed as a UV screening protective treatment for maintaining vinyl. "It's like having SPF 40 for your spa cover".
How do I know I will like the color ?
If you are unsure about the color you want, we are happy to send over color samples at no charge. You can request the samples by emailing us at sales@floridaspacovers.com.
Do you make over-sized spa covers for small pools, swim spas or in-ground spas?
We can accommodate any special size or request, please send us an email request along with any .pdf or pictures that you have to sales@floridaspacovers.com